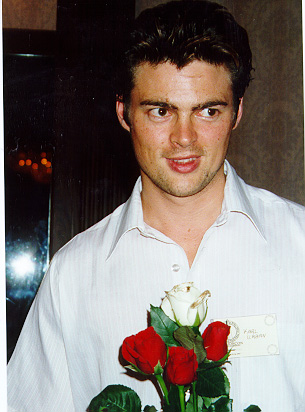 Here's a picture of Karl holding some of the roses he was given. The white one is from me.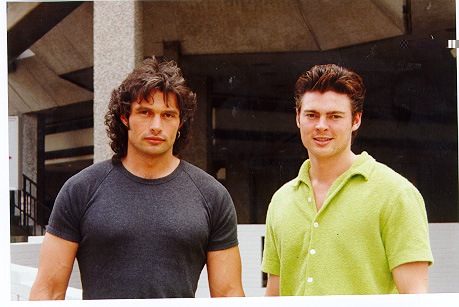 This is a picture of Kevin and Karl in front of the Hilton where the con was held. This one can also be found on my Kevin Smith page.
Click here:To see the picture Karl was signing at WarriorCon.