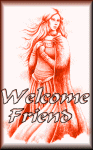 TO
MY
CUPID
PAGE!



After having the joy and pleasure of meeting Karl Urban at WarriorCon this past weekend, I have decided that he to deserves a page of honor. It is my opinion that Karl won alot of fans that weekend with his sense of humor and his attitude. Instead of being cold and acting like he deserved the attention, Karl was very friendly and warm.

I guess having 10 personnal (female) bodyguards helped him to take breaks and continue to be able to meet and talk with those who searched him out. I want to thank him for helping to make it a weekend I will NEVER forget. He is truely a doll.

KARL CHAT

KARL CHAT:Message Board dedicated to Karl Urban




My Links to Pictures of Karl
I will be adding more pictures as they come in. Unfortunatly my camera jammed up, so I was lucky enough to have some of my fellow Priestess' agree to take pictures for me.


Karl Pictures: Pictures of Karl from WarriorCon

I only have 2 here so far, but they are ones that can be found any where on line.


Cupid Pictures: Pictures of Karl as Cupid

I don't have any of these yet, but I'm looking.


Mael Pictures: Pictures of Karl as Mael

I only have one here so far.


Ceaser Pictures: Pictures of Karl as Ceaser




My List of Karl Links

Caesar's Palace -- The Unofficial Site of Karl Urban: Excellent Pictures of Cupid, Ceaser, and Mael.



Kim's Cupid Page:This girl knows how to use a snappy.



Karl Urban Fan Page!:Check this out.



Shrine of the Urbanites:This is cool.





Karl has been drooled over
times.

CLICK HERE: To visit my Ares/Kevin Smith page